GEM-CAR Technologies acquires "Les logiciels Actif", expanding its automotive expertise


With the acquisition of Les logiciels Actif, GEM-CAR Technologies positions itself as a global leader in accounting software solutions and services exclusively for the Automotive industry.


GEM-CAR - A Complete SaaS Solution Model

GEM-CAR Technologies is pleased to announce its acquisition of "Les logiciels Actif", a leading global provider of innovative accounting software and services.  Adding their accounting software will provide GEM-CAR customers with a more comprehensive accounting solution that works on all platform including on Mac. It's a great solution that offers multi-location, multi-currencies, multi-langages and multi-enterprises.

The acquisition demonstrates GEM-CAR's commitment to its vision and transformation to a software-driven business model, delivering solutions to streamline business processes and provide a seamless consumer experience. The transaction is expected to accelerate GEM-CAR's corporate strategy by increasing the portfolio mix of higher-margin software and services, enabling increased value for our customers, and continued growth across all platforms.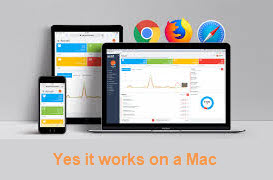 "
I am very excited about today's announcement. Combining Les Logiciels Actif's impressive development team and portfolio with GEM-CAR will create a powerful enterprise-class software platform capable of delivering a sustained competitive advantage in the automotive industry
,
" said Mathieu Brunel, Chief Executive Officer of GEM-CAR. "
Together, we will create a talent pool and solutions portfolio that will be richer than anything available before, enabling our team to deliver a superior shop management experience. I am proud of our achievements and strongly believe that this is a great opportunity that will benefit our customers, employees, and that will speed up our transformation to a complete SaaS solution model.
"

Sales Opportunities and New Web-Based Modules

GEM-CAR's software and services are deployed in thousands of repair shops in over 30 countries with more than 20,000 users that process over a billion dollars in annual sales across its platform. GEM-CAR's strength with all major part distributors will be highly complementary to enable additional sales opportunities across the mutual customer base. 

Moreover, GEM-CAR will use its innovative software to accelerate the development of its enterprise software platform, enabling the creation of new web-based software modules that can be used across the entire automotive industry.