Via the POS, click on the "return" management icon (box with green arrow)
In the top list, select one or more lines for the same supplier.

Click on the blue wheel icon to generate a purchase order that corresponds with the credit.

Enter the credit number.

Click on "Enter".

Confirm that it is the right invoice number.

Click on "Enter".

Click on the transfer to the payable icon.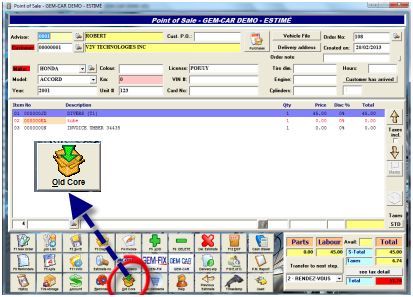 When the invoice is saved (the supplier invoice number is defined), the number will be linked to the return.

Note: When transferring the invoice to payable, the corresponding returns will receive a "returned" status and will disappear from the current list.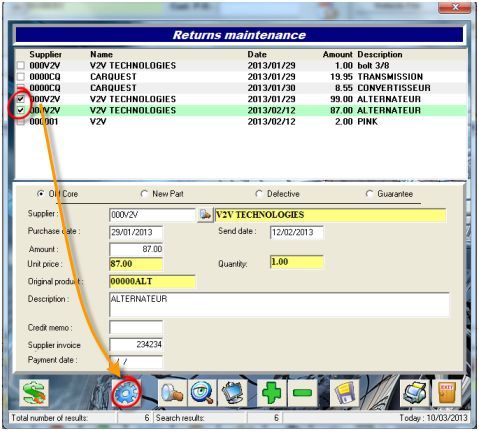 To view the return list:
Click on the button with the $ sign and the red arrows that allow you to view the returns for which a credit was given.