How add notes to a job on a work order or invoice


To add notes:
Select a part or a job in the POS. 

Click on the note icon to the right of the item list that is used to enter a memo on a part.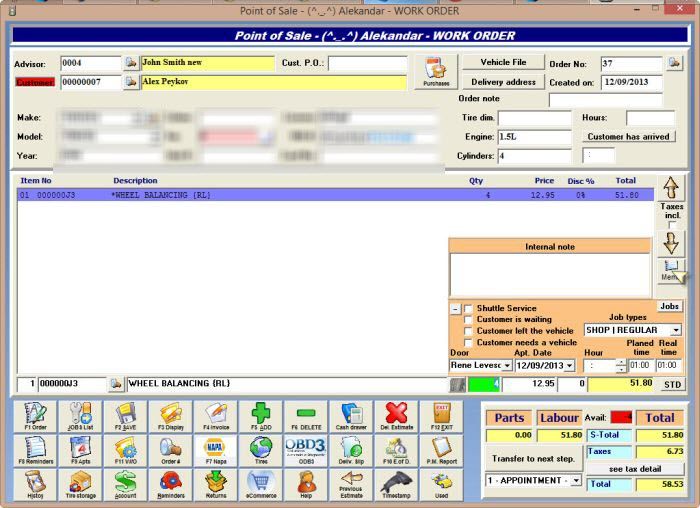 Click on the door to exit.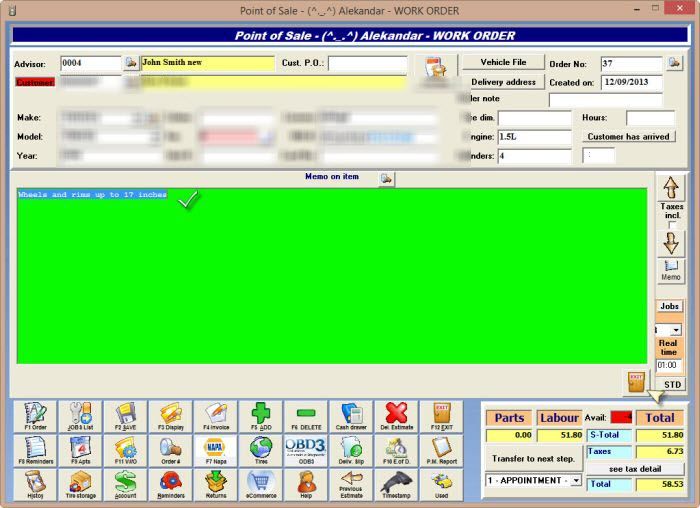 The description will begin with a star (*) to signify that a note was added to the selected part/job and it can contain several lines.
NOTES: 
The note will be printed on the estimate and on the invoice according to the item's options in the inventory file.

Notes associated with a job will be printed on the work order only if the "Display on the work order" option is selected.